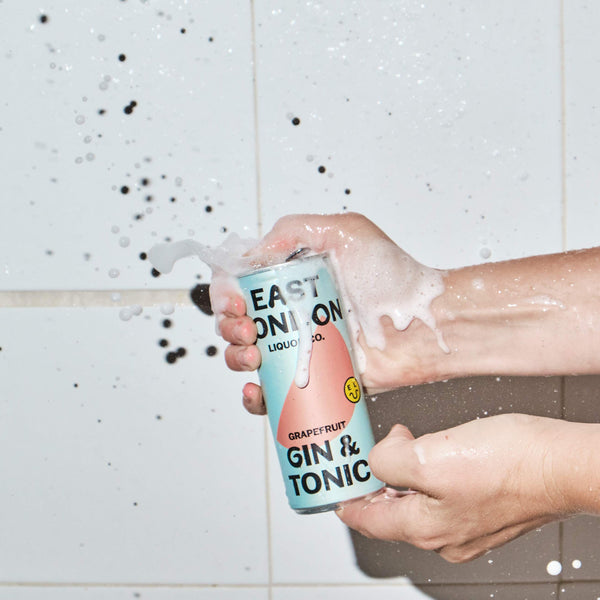 12 CANS OF EAST LONDON GRAPEFRUIT GIN & TONIC, 5% ABV
WHO WANTS SOME?
The might of East London Gin, kept in check by the sharp edge of our own grapefruit-infused tonic. Go big, go home, just don't go without it.
WE ONLY USE: East London Gin, our own tonic water made with natural grapefruit flavours, other natural flavours, citric acid, cane sugar. No preservatives, artificial sweeteners or colours.
Vegan Friendly, Glassless and Classless

Sold in cases of 12 x 250ml cans