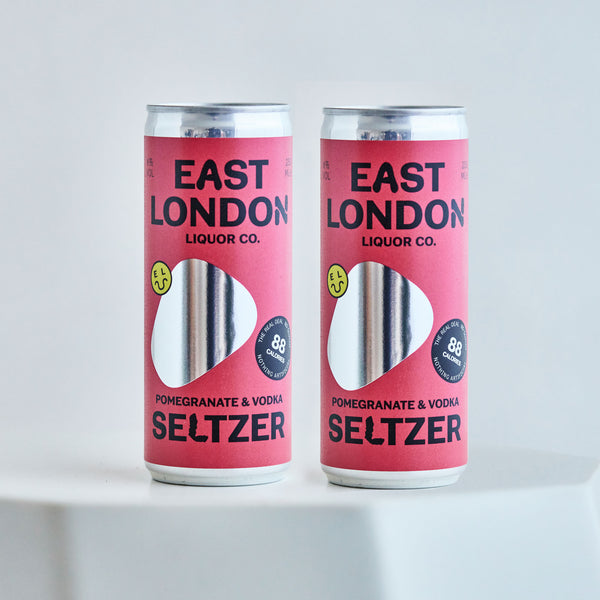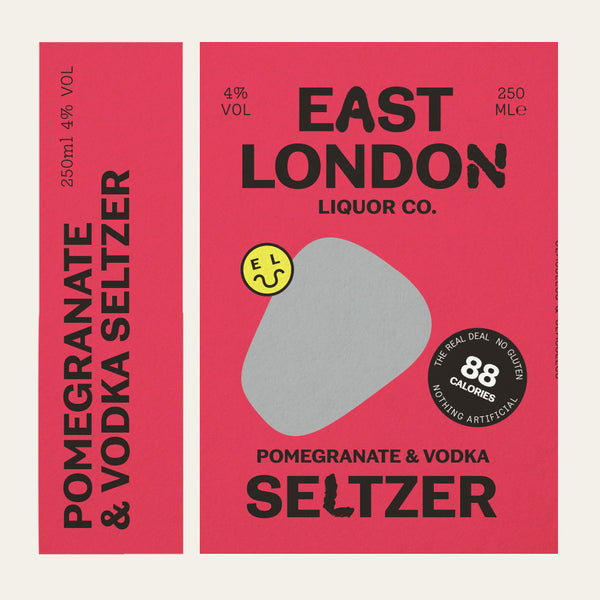 12 CANS OF EAST LONDON POMEGRANATE & VODKA SELTZER, 4% ABV
NEW! The pomegranate here is crisp, juicy, and carefully balanced to match the same British wheat vodka we make behind our bar. We rate it. No preservatives, artificial sweeteners or colours. We use only natural fruit extracts and essences and, for those of you counting, this is coming in at 88 calories. Sold in cases of 12x 250ml cans.
Nutritional Info

Per 100ml: Energy 147.3kJ / 35.2kcal, Fat 0.1g(fat as saturates <0.1g), Carbs 4g (carbs as sugar 2g), Protein <0.1g, Salt <0.01g
88 calories per 250ml serving. 1 UK unit. 
Vegetarian and vegan friendly.