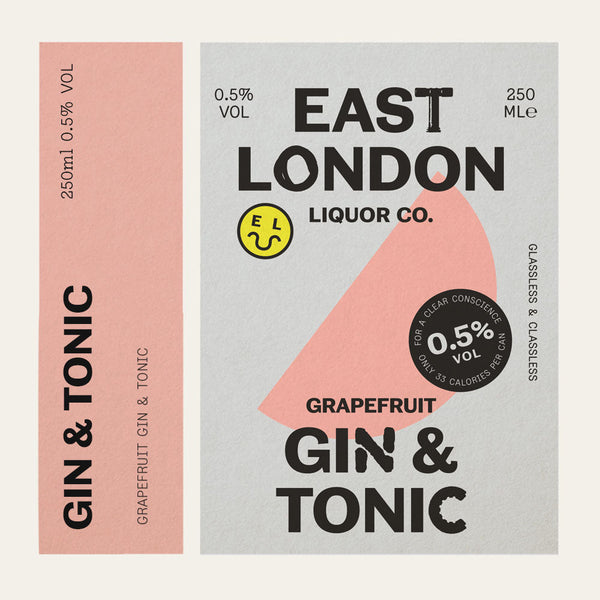 12 CANS OF EAST LONDON LOW-ALCOHOL GRAPEFRUIT GIN & TONIC, 0.5% ABV
A G&T on the DL: this is our low alcohol canned cocktail made with our London Dry Gin distillate and mixed with our tonic. All at 33 calories per can. Our RTD range uses natural fruit extracts and juices and contains no preservatives, artificial sweeteners or colours. Sold in cases of 12 x 250ml cans.
Nutritional Info
INGREDIENTS:Filtered water, fructose (fruit sugar), natural grapefruit flavouring, East London Gin distillate, citric acid, malic acid, quinine & quinine flavour, stevia (steviol glycoside).

Nutritional information per 100ml: Energy 56.4kJ / 13kcal, Fat 0.3g(fat as saturates <0.1g), Carbs 1.9g (carbs as sugar 1.8g), Protein 0.1g, Salt <0.01g
33 calories per 250ml serving.
Vegetarian and vegan friendly.