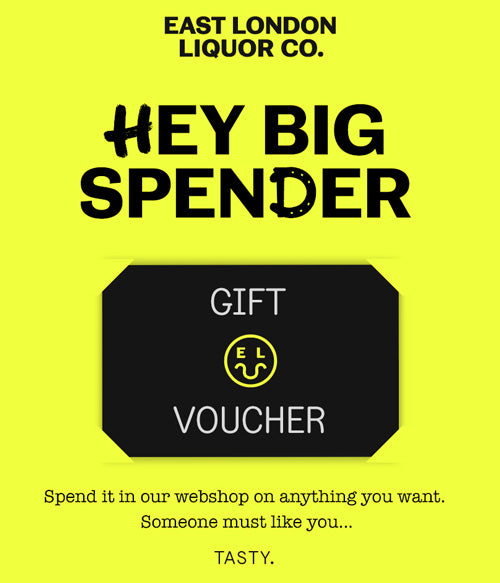 East London Liquor Co gift cards
We know our store has a killer line up, but we also know it can make choosing that lil' somethin' for your gran / mate / postman that bit harder. That's when this nifty online gift card comes in handy, where it can be used as many times as it takes to clear the limit in our digital store. No more panic buying necessary.
Whoever came up with the phrase 'you snooze, you lose' was definitely never given a gift card for great booze.
How it works:
After checkout, you will receive a confirmation email of your order, followed by a separate email with your digital gift card inside. You can either print this out or save the trees and forward it to the lucky person you're gifting the good stuff to.