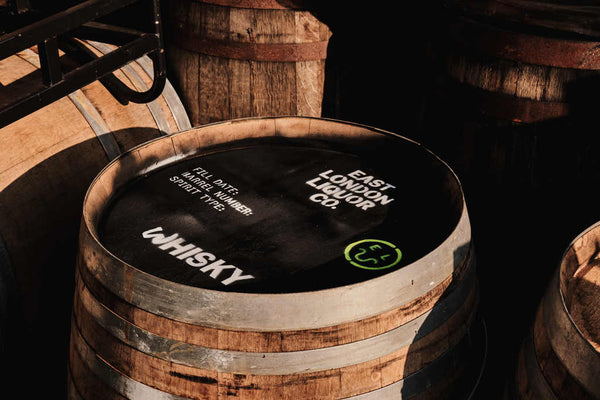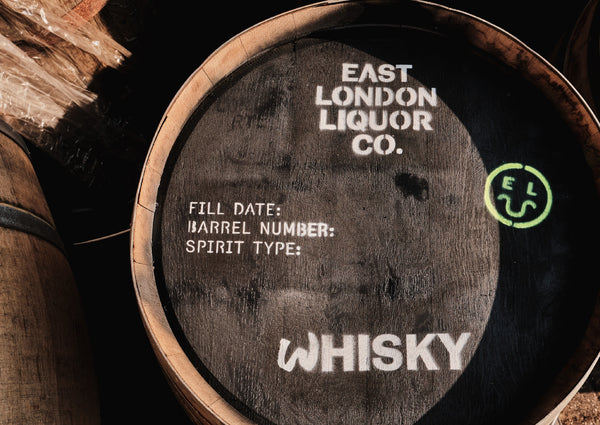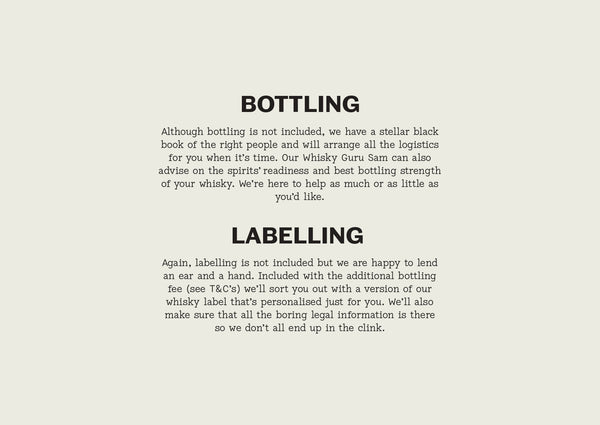 Whole Cask: Your Single Malt, NEOC M+ Regenerated French Oak Cask
Yikes, a bit more than a bottle isn't it? Well, for all the nitty gritty detail about what snapping up your very own cask involves, take a look through the image gallery.
But if you're after a snapshot of what this cask is all about...

NEOC Medium Char, Regenerated French Oak
Filled to 200L, a NEOC cask is most commonly a used Bordeaux wine cask that has been reborn into a fresh new cask by disassembling it, shaving down the old staves to remove any previous interaction and re-toasting the wood. With a medium toast, this French oak cask imparts subtle spice and fresh green notes into the whisky, allowing the new make to shine through. This one really comes into its own after 4 years in the good stuff.
New Make Spirit.
A mixture of winter and spring barleys from north Norfolk are mashed and fermented in East London with a combination of saison and hyrbid distilling yeasts for 96+ hours. Lactic acid bacteria continues to acidify the fermentation in the open vessels for 2 to 3 more days, packing a huge range of flavour into the new make. After double pot distillation, the new make is diluted to around 62.5% for cask filling. Nice.
Those obligatory T&Cs can be found here.

If you have any questions to fire over, drop us a line on orders@eastlondonliquorcompany.com and we'll get right back to you.