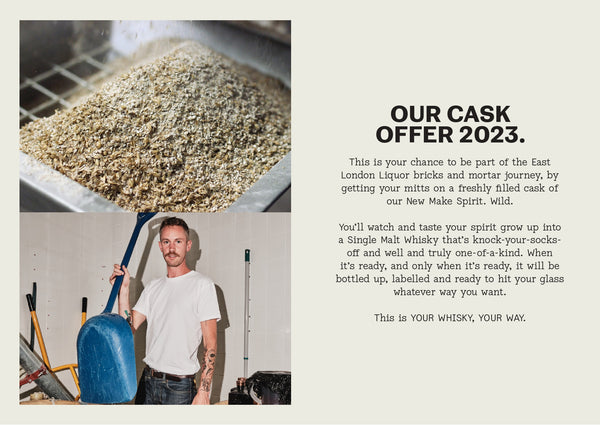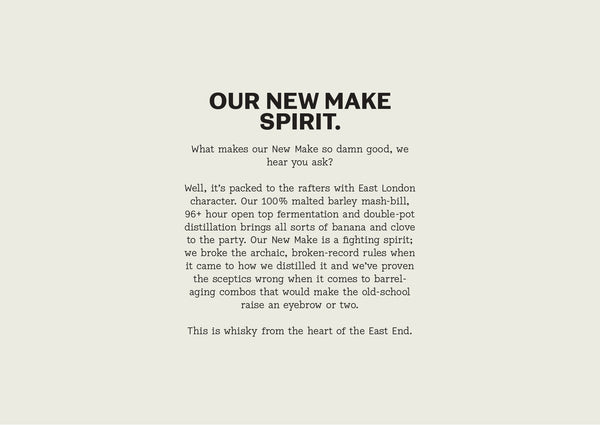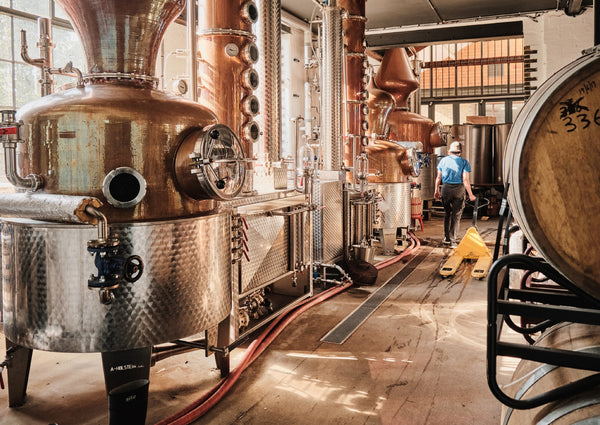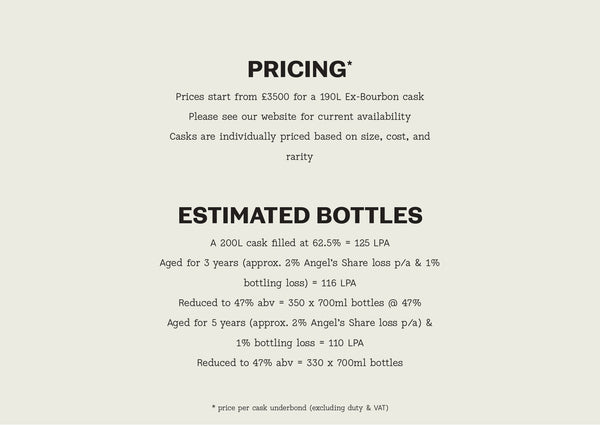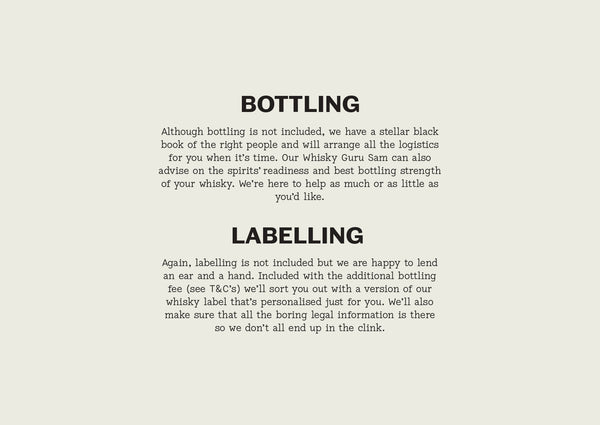 Whole Cask: Your Single Malt, Ex-Bourbon Cask
Yikes, a bit more than a bottle isn't it? Well, for all the nitty gritty detail about what snapping up your very own cask involves, take a look through the image gallery.

But if you're after a snapshot of what this cask is all about...

Ex-Bourbon Cask, First Fill.
190L in size, the ex-bourbon cask is the most popular choice for Scotch and Irish distillers when maturing whisky. Made from American white oak, bourbon casks can only be used once for their namesake spirit, before being passed on for other uses, bringing with them notes of vanilla and caramel and a subtle sweet oak finish. This is a not so classic whisky matured in a classic cask.
New Make Spirit.
A mixture of winter and spring barleys from north Norfolk are mashed and fermented in East London with a combination of saison and hyrbid distilling yeasts for 96+ hours. Lactic acid bacteria continues to acidify the fermentation in the open vessels for 2 to 3 more days, packing a huge range of flavour into the new make. After double pot distillation, the new make is diluted to around 62.5% for cask filling. Nice.
Those obligatory T&Cs can be found here.
If you have any questions to fire over, drop us a line on orders@eastlondonliquorcompany.com and we'll get right back to you.