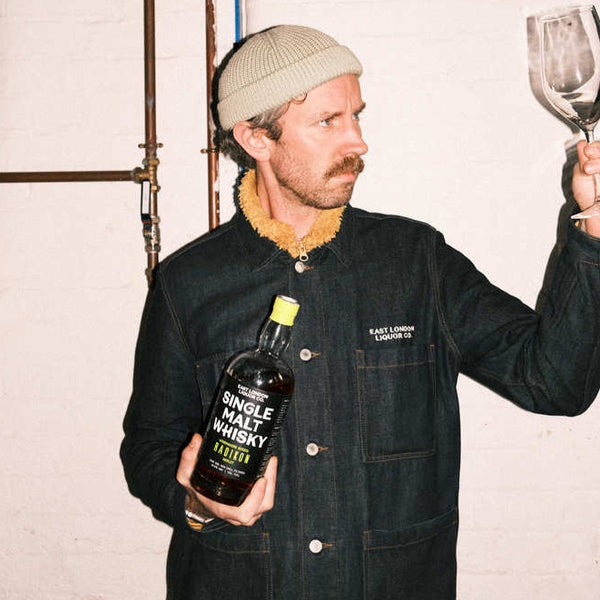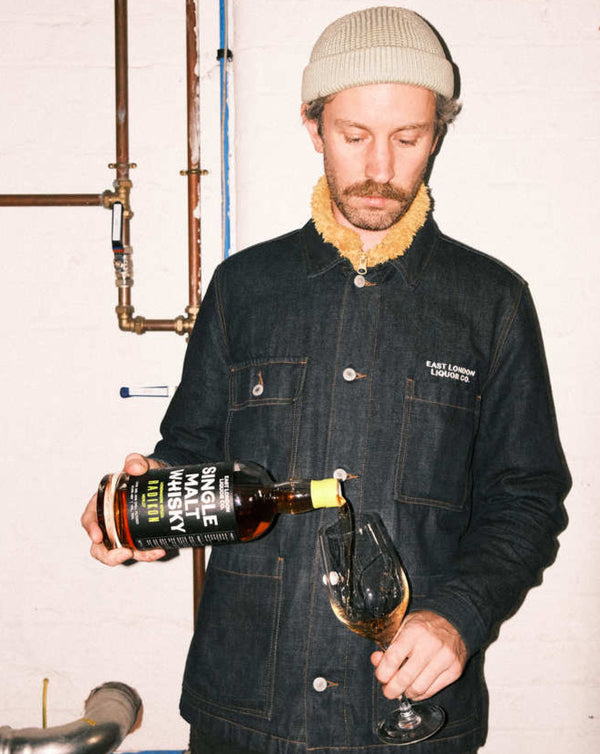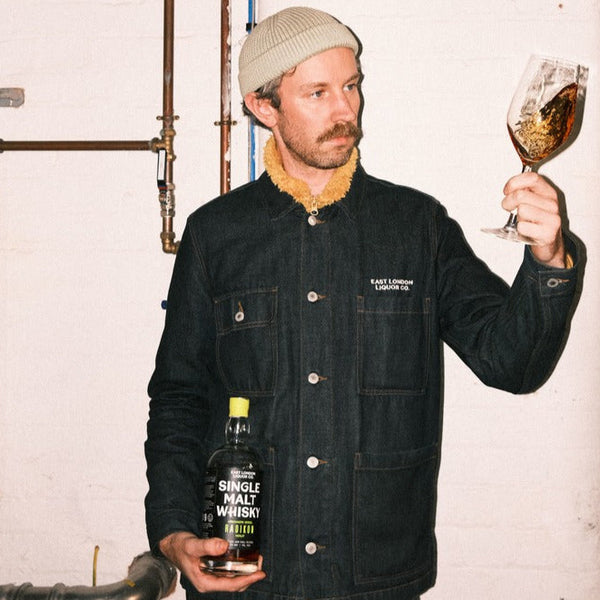 SINGLE CASK RELEASE - SINGLE MALT X RADIKON MERLOT, 47.2% ABV
EAST LONDON WINE MAKERS SERIES:
This is a snazzy one.
We've somehow managed to get our hands on a cask from one of the most exciting natural wine producers in Europe, Radikon.
After first chilling out in ex bourbon, STR and new US oak casks for 3.5 years, this spirit got some serious one-on-one time with a Radikon merlot barrel.
PROFILE:
Redcurrant Jelly, Wine Cellar, Chestnuts, Furniture Polish, Dry Cider, Pool Toys (yup, you read that right), Bread + Butter Pud, Crêpe Suzette (fancy).
PRODUCTION DATA:
100% Maris Otter malted barley from Norfolk, 375kg per mash.
120 hour average fermentation with 24 further hours rest before distillations.
Double pot distillation.